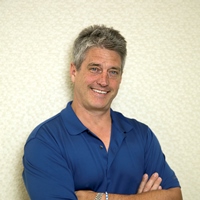 Ted Biggs has been named to the newly created post of VP, convergent and technology at Shaftesbury's digital and technology arm Smokebomb Entertainment.
The appointment is the first made by Jay Bennett after he was promoted to the position of SVP, creative and innovation at Shaftesbury.
The new role is the first tech-focused position at the company and will see Biggs lead the funding, research and development, production and deployment of Smokebomb's tech-oriented convergent projects.
These projects include an Oculus Rift extension for Shaftesbury's upcoming thriller series Slasher, as well as two tech products targeting millennial-parent households. Those two projects are currently in development and set for a 2016 launch.
Biggs has worked with Shaftesbury/Smokebomb on a number of convergent and tech projects, including the Murdoch Mysteries interactive experience The Infernal Device, as well as a companion app for The Moblees preschool series.
Prior to joining Shaftesbury, Biggs served as the VP, operations/client relations for mixed reality software startup AWE, in which he was also a founding shareholder. He has also served as the production supervisor at The Screen Industries Research and Training Centre at Pinewood Studios in Toronto. Prior to that, as a producer at Xenophile Media, he managed projects including Fallen: Alternate Reality Game for ABC Family/Disney, and the ReGenesis Extended Reality Game for The Movie Network, Global and Shaftesbury.
Story courtesy of Playback