Atlantic Productions and British wildlife program presenter Sir David Attenborough are venturing further into the virtual reality realm, with the launch of Alchemy VR.
The new division, which will see the U.K. indie working with its visual effects studio ZOO, will create VR content for next-gen headsets such as the Oculus Rift and the Sony Morpheus.
Atlantic Productions CEO Anthony Geffen — who will also serve as CEO of Alchemy VR — said: "This venture is a natural progression for us, harnessing the unique and talented team we have built to create content for a revolutionary platform which is finally becoming viable for a consumer audience.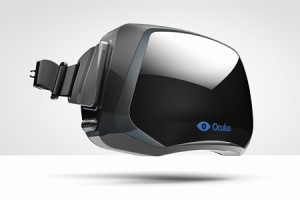 "Atlantic Productions has a rich history of creating immersive narratives and pioneering new techniques — a legacy which we will be extending even further through Alchemy VR."
The news came after StreamDaily sibling publication realscreen revealed in April that Atlantic and natural history legend Attenborough were teaming up to make Oculus VR content together, in a move that created headlines across the globe.
Atlantic said that its newest division will bring "educational, non-fiction storytelling to VR platforms through a combination of live action 3D, 360 videos and fully immersive CGI worlds."
The first of these projects (pictured, top) is set to launch on headsets later this year, and will place users alongside Attenborough on a journey that looks at some of the creatures that first inhabited the planet.   
Other projects will include the tentatively titled Egypt — A VR journey into the Ancient World (pictured below, right).
The expansion comes after Atlantic has enjoyed multiple commissions in the 3D TV realm, working with partners, such as BSkyB, on projects including Flying Monsters 3D, David Attenborough's Natural History Museum Alive 3D and Galapagos 3D.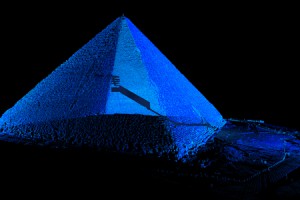 In a statement, Alchemy VR creative director Phil Harper said: "There's no grammar in place on how stories should be told in an immersive VR environment, so each new project that comes up presents its own unique challenge. It's an amazing problem to try and crack creatively.
Studio head James Prosser added: "For anyone who experienced VR in the '80s and saw its potential, it has been a very long wait to get to where we are now."
Tech firm Oculus VR, the developer of the Oculus Rift headset, was acquired by Facebook in a headline-grabbing US$2 billion deal in March. Consumer versions of the headsets are expected to launch either later this year or in early 2015.
From realscreen